Roots Type MVR Steam Compressor
MVR is the abbreviation of mechanical vapor recompression technology. MVR is an energy-saving technology that reuses the energy of the secondary steam generated by itself. This can reduce the demand for external energy. The principle is that the compressor compress the secondary steam generated by the evaporator. Consequently the pressure and temperature thereof will increase, as well as the enthalpy. Then the compressor sends the steam to the heating chamber of the evaporator as the heating steam. The feed liquid is maintained in a boiling state, and the heated steam itself is condensed into water. In this case, we can fully utilize the latent heat in the secondary steam and achieve the purpose of energy-saving. (MVR Steam Compressor-Roots Type )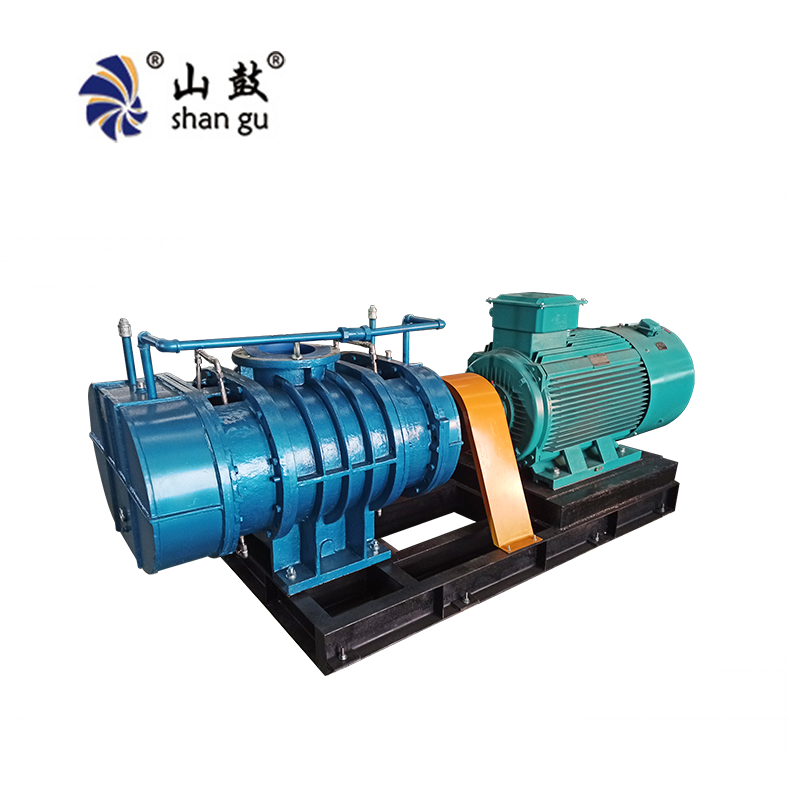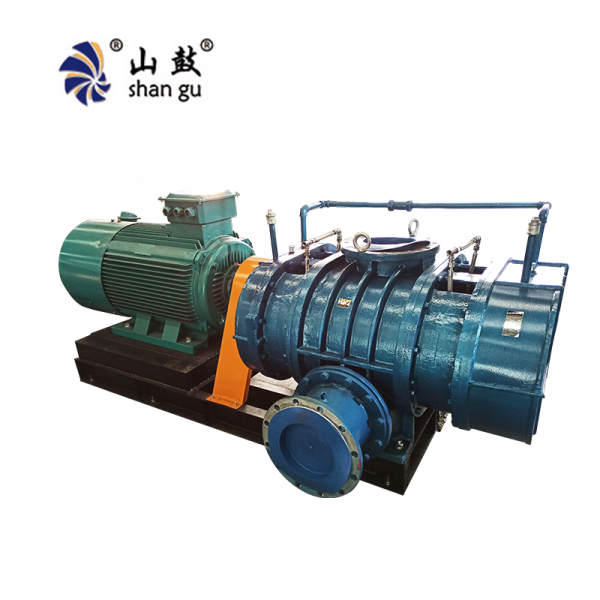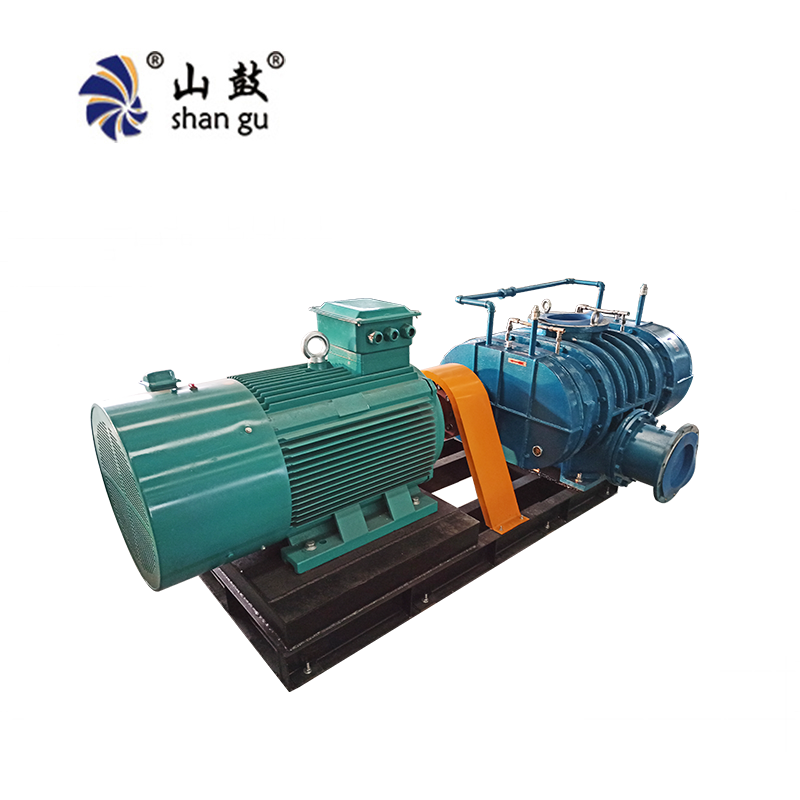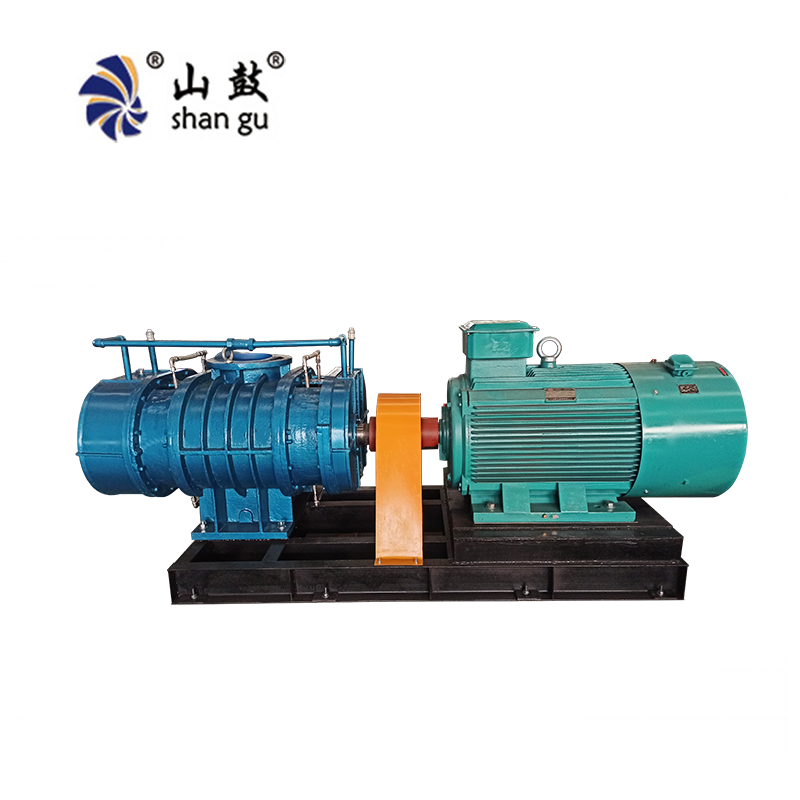 Usually we use Duplex Stainless Steel 2205 for the blower casing, rotors and wall plate.  Becasue SS2205 has better chemical and mechanical performance than SS304 or SS316. The following is the difference.
A.Mechanical properties:
The yield strength, impact toughness and fatigue strength of Duplex stainless steel is almost twice that of austenitic stainless steel. Duplex stainless steel has a lower coefficient of thermal expansion than austenitic stainless steel and has better thermal conductivity.
B.Chemical properties:
Duplex stainless steel is superior to austenitic stainless steel in resisting chemical pitting, local and overall stress corrosion.
Steam compressors typically operate at higher temperatures, so the thermal expansion coefficient and thermal conductivity of the material are critical. If the coefficient of thermal expansion of the material is large and the thermal conductivity is poor, the thermal expansion will reduce the gap between the impellers, causing wear and tear on the contact of the components, and severe locking may occur. And longterm working under saturated steam conditions, the corrosion situation often occurs in austenitic stainless steel is chemical pitting, which will greatly affect the service life of the compressor.
In order to prevent the leakage of steam from the shaft, we usually use Mechanical Sealing. With the help of sealing water, it can 100% prevent leakage.
Steam Compressor Applications
Fructose concentration.
Refinement of Chinese Traditional Medicines.
Desalination of Industrial sewage.
Seawater desalination.
Disposal of rubbish solution.
Disposal of chipping emulsified liquid, etc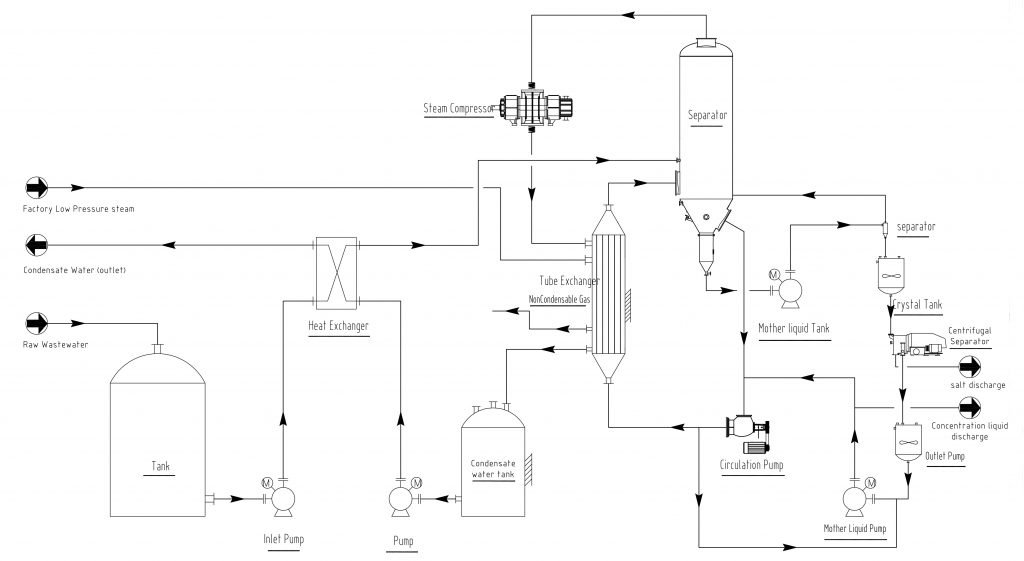 Steam Compressor Technical Parameters
1)Differential pressure scope:9.8—98kPa
2)Air capacity scope:0.61—452.4m3/min
3)Power of the motor:0.75—560KW
4) Evaporation capacity:200kg-12000kg/hour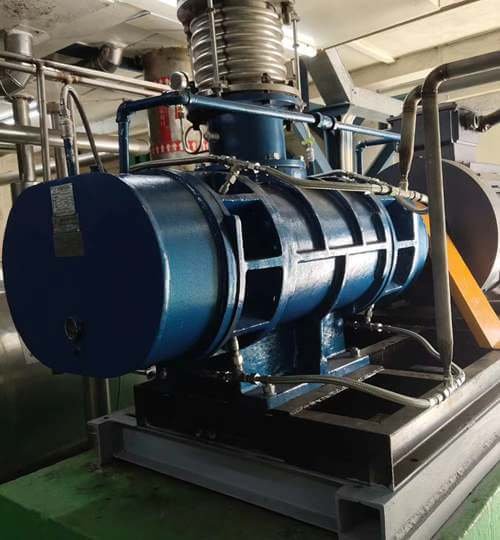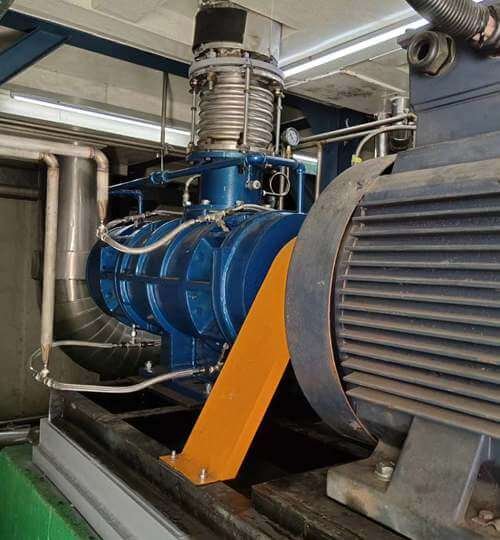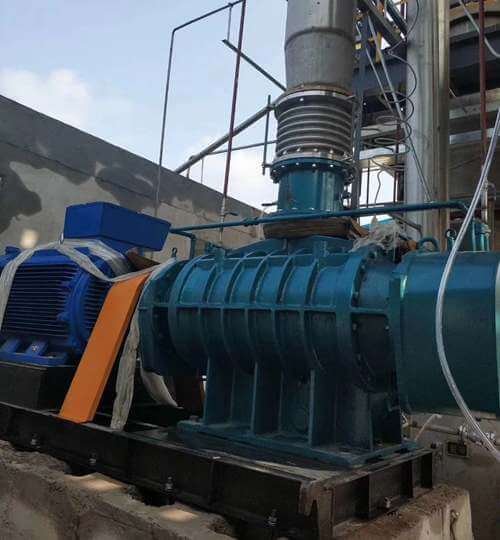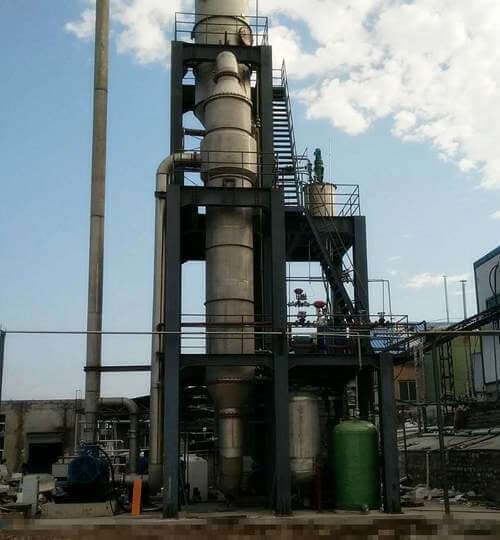 SHANGU Steam Compressor Advantages
1)Shangu brand Roots Steam Compressor adopts the assembled double-end professional mechanical seal. It can avoid leakage of steam. We usually use the following material for the steam compressor. Such as duplex stainless steel (2205), super duplex stainless steel (2507), Hastelloy and austenitic stainless steel 316/304. These materials can effectively prevent internal corrosion of steam compressors.
2)Large air volume and high boost pressure coverage to make sure a wide range of applications. We can select the model for the end customers according to their project technical parameters. The evaporation capacity is 200-12000OKG, and the boost temperature of the steam is 10-25 ℃.
3)The compressors are simple in structure, reliable in operation and easy for maintenance. There is no need lubrication oil for the rotors so as to make sure the steam is oil-free.
4)The impeller adopts a new profile. It has good sealing performance, smaller internal leakage, and higher energy saving. Independent cooling system can protect the components when the shutdown occurs.
5)There is a specific internal clearance between the rotors. This will prevent internal friction.
6)We use famous brand bearing to ensure a long service life, such as  NSK and SKF.
7)The pulley is an expansion sleeve type with European standard. The coupling (direct transmission) adopts a standard high-strength elastic type. It is made of rubber material with high quality.
8. 5-100HZ variable frequency motor to make sure a wide adjustment range. This will make the steam compressor be more suitable for different working conditions.
Above is an introduction of SHANGU MVR Steam Compressor. Shandong Mingtian Machinery Group is manufacturing MVR steam compressor since 2007 with more than 20 patents. If you encounter any technical problems during the use and maintenance of the steam compressor, please contact us. We will provide you with professional services.
In Order To Get An Offer Within 24 hours, Please Supply The Following Details As Much As You Can.